David Clifton – Director
BSc (Hons) MRICS MNZIBS MIML FMANZ
David Clifton, Director of Commercial Services and Reports (CS&R), brings a strong skill set and extensive experience to the company. His building surveying background spans across residential and commercial property, both locally and abroad. Focusing on getting the job done efficiently and effectively while working alongside key stakeholders, David aims to maximise property value, and minimise disruption for tenants and owners.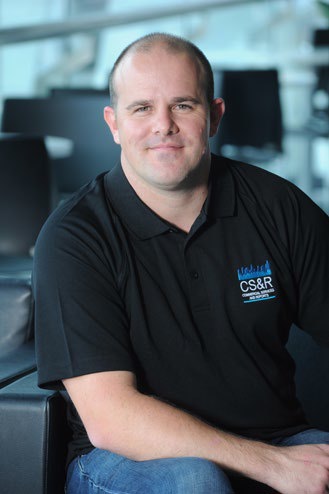 A sound knowledge of local and national building regulations means he can guide landlords and tenants through property maintenance and development processes from conception to completion, keeping all stakeholders informed along the way.
Whether it is being a Client Liaison assisting a Body Corporate through major maintenance work (such as correcting weather tightness issues) or helping a landlord gain a Code of Compliance when they discover historical works on their property should have been consented, David guides his clients through the process providing comprehensive updates at every step.
He also lectures at Auckland University, developing the next generation of Building Surveyors, trains and assesses new members of RICS (Royal Institute of Chartered Surveyors) and NZIBS (New Zealand Institute of Building Surveyors).
SIGNIFICANT ASSIGNMENTS
Project Director – Representation of various commercial companies during review of earthquake risk of building and property portfolios and seismic strengthen works – $15 million
Client Representative – Technical client rep and resolution of significant EOT and contract disputes matters with contractor and consultant team on large multi-unit complex – $32 million.
Expert Building Surveyor – Extensive weathertightness and defect assessment, peer reviews of new building and reclad designs and provision of risk assessment and monitoring of developments.
Project Director – New Zealand Fire Service including delivery of 200+ condition assessments and cost plans – $150 million works plan value.
Expert Witness – AMP Capital Investment including assessment of defects and gathering of evidence on contractual dispute matter – Confidential value.
Client Representative – Technical client and advisory role driving project performance and resolving disputes with project team on 49 unit complex – $8 million.
Project Lead – Project and Design Management of 17 storey apartment building refurbishment and repairs – $4.5 million.
Project Lead – Project Monitoring and Development Monitoring Harris Systems (UK) including HQ relocation, national site consolidation (office and manufacturing) and capital investment works program – $36 million.
Project Director – Whakatane Council Stock Condition Assessment including delivery of 600+ condition assessments and associated cost plans – $200 million works plan value.
Project Director – Representation of various commercial companies for lease make good assessment and lease termination negotiations / settlement – $20 million
Expert Witness & Peer Review – Botany Town Centre including assessment of defects, gathering of evidence, design peer reviews and design advisory role – Confidential value.
Download David's professional profile here.
---
Luke Thompson – Project Manager
BCONS (Bachelor of Construction)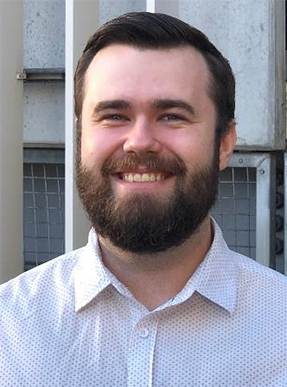 Luke brings a strong mix of Project Management experience and formal education to the team at CS&R. Luke has an eye for detail and strong communication skills.
Since 2017 onwards Luke has worked as a Project Manager and Assistant to the Engineer to Contract on various large-scale residential remediation projects for commercial and body corporate clients, and upgrade works on Ministry of Education facilities.
Luke graduated from Unitec with a Bachelor of Construction majoring in Construction Management in 2020. And was awarded first prize in the 2019 BRANZ ArchEngBuild competition for final year construction students, along with his team, with a design to facilitate a zero-carbon city through buildings that have a low environmental impact and promote zero-carbon building, design and use.
His main areas of interest in construction are contract law, and standardisation of the construction industry to increase productivity.
SIGNIFICANT ASSIGNMENTS
Project Manager – Project, Design, and Stakeholder Management for the remediation of a multi-unit retirement block – $23 million.
Project Manager – Project Manager on various refurbishments, expansions at the Auckland District Health Board Grafton Road Hospital – $700,000.
Assistant Project Manager – CCC and Defect Management, for a multi-unit apartment complex remediation – $30 million.
Assistant Project Manager – Service upgrades, and remediation projects of various schools around Auckland – $2 million.
Project Manager – Project Management of a portal frame shed construction and installation of specialised logging equipment – $1.5 million.
Assistant Engineer to Contract – 3-Stage remodeling and fit out of a premiere Auckland car showroom – $3.2 million.
Project Manager – Redevelopment of a North Shore car showroom – $5.6 million.
Assistant Client Representative & Engineer to Contract – Redevelopment of a large New Zealand companies head office, and distribution centre as a 6-Star accredited Greenstar Building – $24.2 million.
Assistant Engineer to Contract – Investigation and design management for remediation of a water damaged 12-storey apartment complex.
Download Luke's professional profile here.
---
Barrett Caton – Graduate Building Surveyor
BPROP (Bachelor of Property)
This is Barrett's first role post graduating, and she brings up to date theory combined with solid work experience and enthusiasm to the team. She is an action oriented, driven individual who gained valuable industry insight through work experience during her studies with a portfolio of companies including Downers, and in a variety of roles including Vacancy Surveying, Property Management, and Building Surveying.
Barrett prides herself in working hard and has received recognition in the form of a scholarship to Otago University in 2017, as well as completing in the top 10% of graduating students under the University of Auckland Business School, and being endorsed as a top student for the University's Advanced Property Management paper.
Through her experience, involvement as student representative and her education, Barrett has shaped her skillset to include proficient communication to ensure sound flow of information, taking initiative to find solutions and get things done, and effective time management to meet deadlines.
Barrett graduated with a Bachelor of Property from the University of Auckland in 2020.
SIGNIFICANT ASSIGNMENTS
Assistant Engineer to Contract: Allow flow of information by issuing contract information, establishing site and client meetings, and reporting updates to clients.
Assistant Client Representative: Collaboration with senior staff to acquire information and quotes, review fee/quote proposals on behalf of the client and formalising reports in response, reviewing payment claims and issuing progress payment schedules.
Documentation: Review and acquire relevant information to lodge CCC applications with council, including council documents, property files, LIM reports, and certificates of title.
Inspection: Assist with inspecting sites for defects and progress checks, including timber framing removal. Issue formal reports to clients based on findings with updates, images and annotated plans, and solutions if applicable.
Download Barrett's professional profile here.
---
Rachel Barnes – Office Manager
BSC Hons
Rachel manages the operational elements and has over 20 years business experience working in large multinational companies within supply chain, sales and marketing management. She is service oriented and comes to CS&R with her business acumen and a passion for construction. Her experience and involvement in commercial and residential refurbishment and renovations provides good support to the consultancy team.
Rachel's focus is on providing superior service to clients of Commercial Services and Reports.
Rachel has a Bachelor of Business Management Studies (Marketing) with First Class Honours from The University of Waikato.